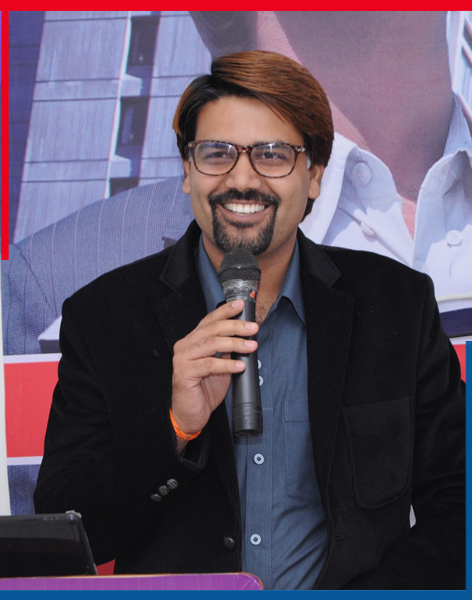 Who We Are
Titanium Education came into being on 2 Feb in the year2009 the institute has been rendering valuable services to learners and the society at large since then.
Its dreamer and founder Sh. Mukesh Janwa has led the institute in developing English language not as a subject but as a formidable mode of expression, conversation personality evolution the titanium education of English pvt.ltd. has virtually redefined the teaching of spoken English in Udaipur and soothe Rajasthan with their unique "class-room-portrayal" based on "read-revise-speak" mechanism.
The central theme as well as focus of the director and the institute is to drag thought from mind to tongue This 'mind to tongue concept entails vigorous' spoken sessions with less complex grammar the teaching method engages not a only learner but teachers as well thus the class because truly interactive and conversational.
This simple but well conceived methodology has been successfully applied with both beginners and advanced learners at titanium.
Salient features of 

 Titanium Education
Lifetime Student Membership
In-house R&D Division
Trained Faculty from TITANIUM In-house Training Center
Practical and effective Training Methodology
Modular Courses to Maximize Success
Facilitation Division Specially created
Two new batches every month
4 Induction Sessions (Personality Development) included
Fun Club & Practice Club
Test Prior to Admission
Two Revision Days
Graduation Day
Academy For complete Self Development not only for Spoken English
Ability to train students from ABC to Fluency level
Certificates to successful candidates
Regular evaluation of students / feedback forms
Caters to all Age-groups
Scientific training techniques
Service call to students